"Piprocaine" 1-methyl-3-propyl-4-piperidinyl benzoate Citrate 1.0g | #135a

1.0g of Piprocaine (Citrate Salt)

Not available where scheduled. Review the laws in your country before ordering.
Chemical Name

1-methyl-3-propyl-4-piperidinyl benzoate Citrat

e

, MPPB, piprocaine

Purity

≥98%


Packaging

In a UV resistant bag.

Appearance

white powder


CAS#

N/A

Melting Point

N/A


Molecular Weight

453.488g/mol

Molecular Formula

C22H31NO9

Solubility

Soluble in water, DMSO, methanol, etc.


Storage

Store in a tightly sealed container in a cool, dry area.
SMILES: OC(=O)CC(O)(CC(O)=O)C(O)=O.CCCC1CN(C)CCC1OC(=O)C1=CC=CC=C1
InChI=1/C16H23NO2.C6H8O7/c1-3-7-14-12-17(2)11-10-15(14)19-16(18)13-8-5-4-6-9-13;7-3(8)1-6(13,5(11)12)2-4(9)10/h4-6,8-9,14-15H,3,7,10-12H2,1-2H3;13H,1-2H2,(H,7,8)(H,9,10)(H,11,12)
InChIKey=YRTCVCOGDFHGJL-UHFFFAOYNA-N
This is an analog of "pipercaine", related to the parent compound of; cocaine / tropacocaine and to study in relation to; 1-methyl-3-propyl-4-(para-chlorophenyl)piperidine & the 3rd position substitution. It is likely higher nM binding affinity for the receptors of interest, relating to these compounds.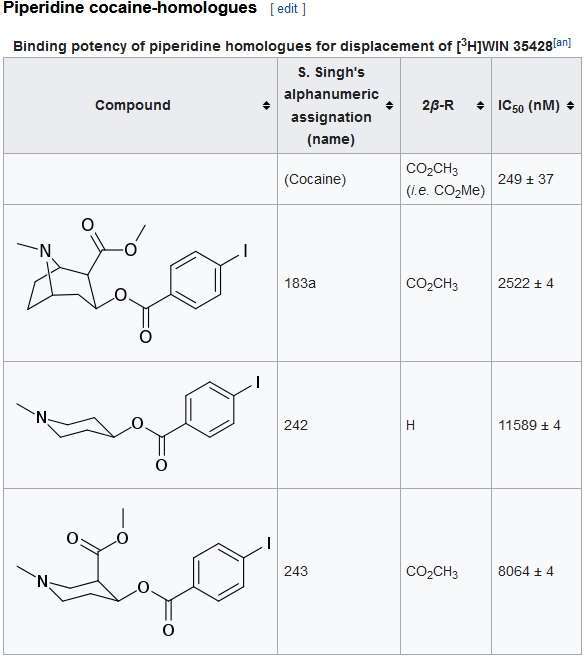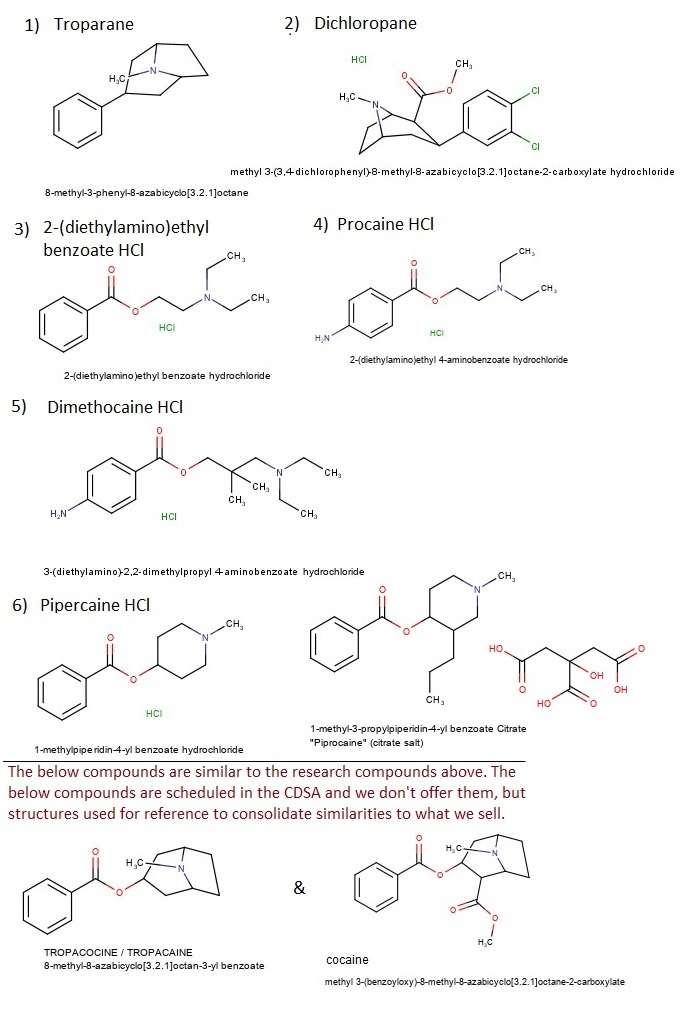 For research purposes. Not for use in-vivo.
3rd Party Analysis:
MSDS: